New Year's Eve at the symbolic center of Madrid has become more than just a celebration, it's a global tradition in Spain and beyond.
31 December is a very special celebration, where the fun and partying go on well into the early hours at PUERTA DEL SOL where you will have a great time eating the traditional 'lucky grapes'
Eating twelve grapes. Tradition has it that you have to eat them one by one, in time with the striking of the clock at midnight on 31 December. If you manage to eat all the grapes in time, you are in for a year of prosperity and good luck. Whether or not you believe in magic, try the experience – it's great fun!
The rest of the world holds its breath, and cheers as the clocks strike twelve.
This are our 5 fav places to celebrate this year :
Ring in 2023 with their fabulous New Year's Eve dinner to shine a spotlight on those special moments throughout the year. When the clock strikes twelve, continue the unforgettable celebration with the holiday season's most anticipated DJ sessions until 3 am. $510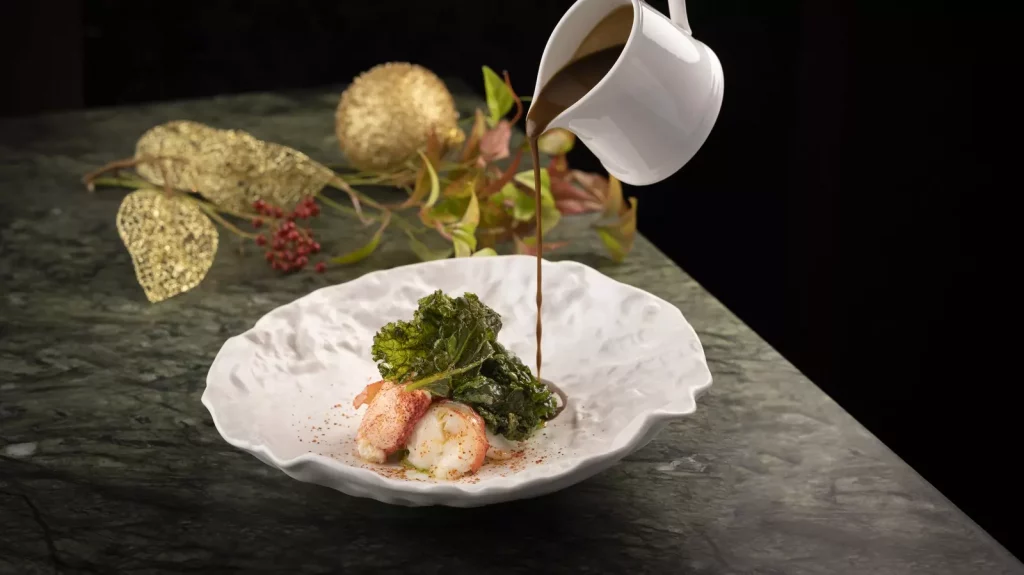 In addition to the New Years Eve menus at the Amós and Las Brasas restaurants, there is a new leisure and gastronomic space called Aprés-Skate Lounge, an ice rink where you can enjoy authentic raclette, oysters, champagne and mulled wine, among others ;-)
"In victory, you deserve Champagne, in defeat, you need it"

Napoleon
Gastronomic dinner with a Michelin start chef at LEÑA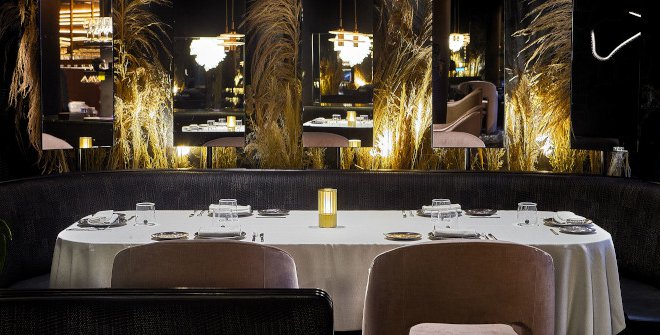 Dani García has revolutionized gastronomy with Leña (Hotel Hyatt Regency Hesperia, Pº de la Castellana 5), a new style of steakhouse located in Marbella and also opened in Madrid, where grilled cuisine is the main protagonist. This steakhouse, which breaks with stereotypes by combining tradition, innovation and product, offers a menu that brings together up to seven different cuts of meat, grilled vegetables, internationally inspired dishes and classic recipes executed with high precision.
Special dinner with the party behind you at KAPITAL
Quintoelemento is a space located on the seventh floor of Atocha 125 and where the vault and the screens that cover its walls create a unique atmosphere. The menus for the holidays have been designed by chef Juan Suárez de Lezo and reflect the Asian and Latin American influence in dishes created with local products. The New Year's Eve menu consists of three starters, two mains and a dessert, and features such groundbreaking dishes as avocado roll stuffed with king crab or suckling pig with celery root puree and pickles $280Dinner Party from $60
Florida Park has become a benchmark for nightlife in the capital and for classy New Year's Eve it was clear that it was going to pull out all the stops to live up to its endless nights in El Retiro Park. For the last night of 2022 they have prepared an unbeatable combination of gastronomy and show. The menu is in charge of Ivan Cerdeño, chef with two Michelin stars, and is divided into starters (with caviar blinsi, dressed oyster, Iberian ham among other delicacies), main courses (with dishes such as grilled wild sea bass or grilled sirloin turnedó) and dessert. You can choose between dinner $ show until 00.30 h or party until 6.00 h with a bottle on the table. $ 300 Dinner. Party and Dinner $425
Are you a sibarith looking for the "place to be" ? Let´s go to a special private club
Leclub.Madrid- The corridors and halls of what was once a private home and today retains an elegant decadence, will be the setting for these epic celebrations. The 31st will be unforgettable. From 9:00 p.m. until midnight there will be a sophisticated gastronomic menu -with welcome cocktail and dinner-.
This option, with welcome cocktail and dinner (185 €), will be garnished with a spectacular burlesque entertainment, grapes and cotillion that includes admission to the New Year's Party (you can attend only the party after midnight, for 65 € with a drink). Finally, on the night of January 5, they will offer a cocktail party with show and DJ for 75 €. You can start booking now! And this is just an appetizer … because Leclub.Madrid will give much to talk about as soon as 2023 starts.
Happy New Year ! Enjoy and keep traveling